The Member of Parliament for North Tongu Constituency and the former Deputy Minister of Education, Samuel Okudzeto Ablakwa, on Monday, June 15, 2020 made some claims in a JoyNews programme about two fishing harbours that were promised by the New Patriotic Party(NPP) prior to the 2016 elections.
According to Okudzeto Ablakwa, who was commenting on an earlier presentation he had made about what he said were failed promises of the NPP, the Keta port and the Jamestown Fishing Harbour which the ruling government promised have not been started. As for the Jamestown port, he stated emphatically that, it has not been touched at all.
Claim: "…All we have seen in Keta, the region I come from, where my mother hails from, Keta. All we have seen is a signboard. And when you go to Keta, they call that director, signboard director. That is his name, signboard director. As for Jamestown, they haven't touched it at all."
Verdict: False
While the part about the Keta port is true as has already been confirmed by a Joy News report on April 3, Fact-check Ghana looked into the second claim regarding the Jamestown port and found it to be false.
Explanation: The New Patriotic Party stated in their 2016 manifesto that they would construct 'new harbours at Jamestown in Accra and in Keta'.  According to the New Patriotic Party, "these investments will also increase the volume of business from landlocked countries in the region."
In our bid to verify Samuel Okudzeto's claim, Fact-check Ghana visited the project site of the said Jamestown Fishing harbour to verify whether the project had started or not. On our arrival, we found that the project was ongoing with the contractor and his workers on site.
Our visit to the site on June 18, 2020 also coincided with an inspection by officials from government including the Mayor of Accra, Mohammed Adjei Sowah.
The pictures below are from our visit to the site: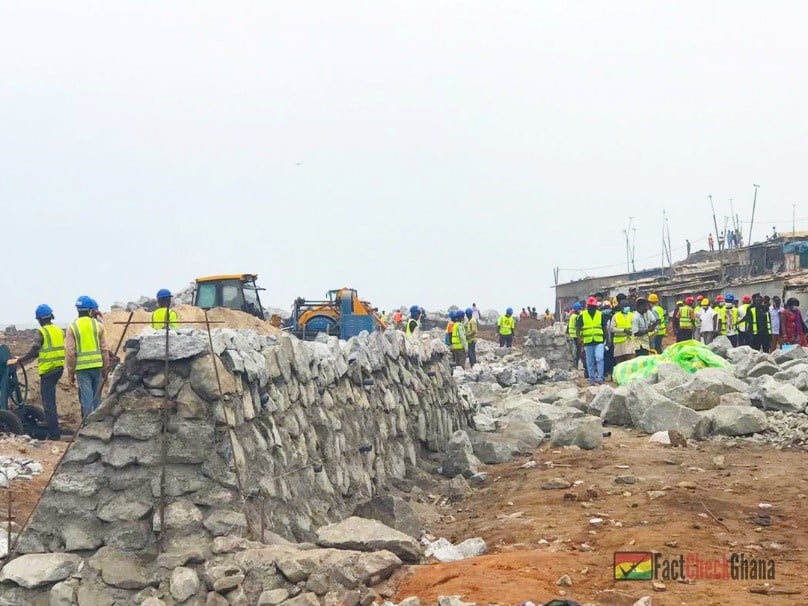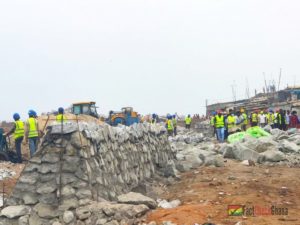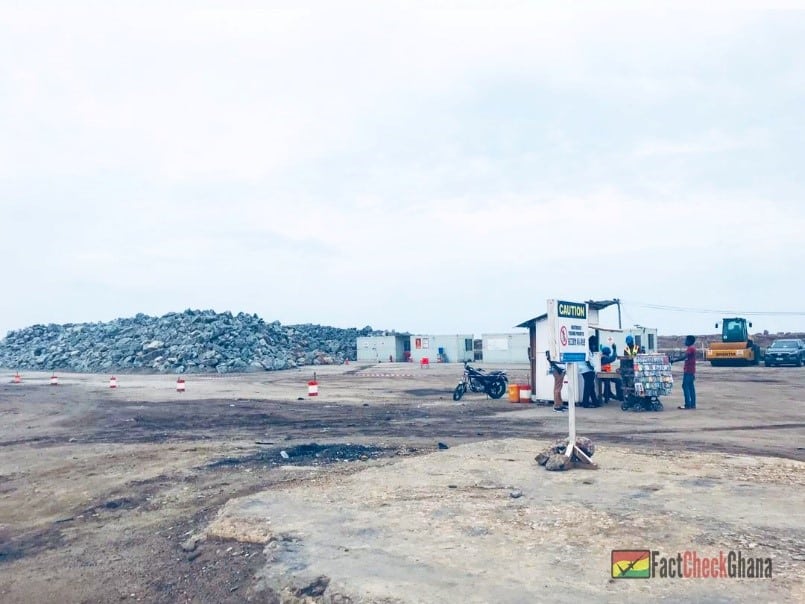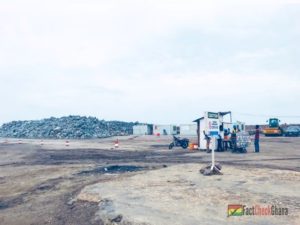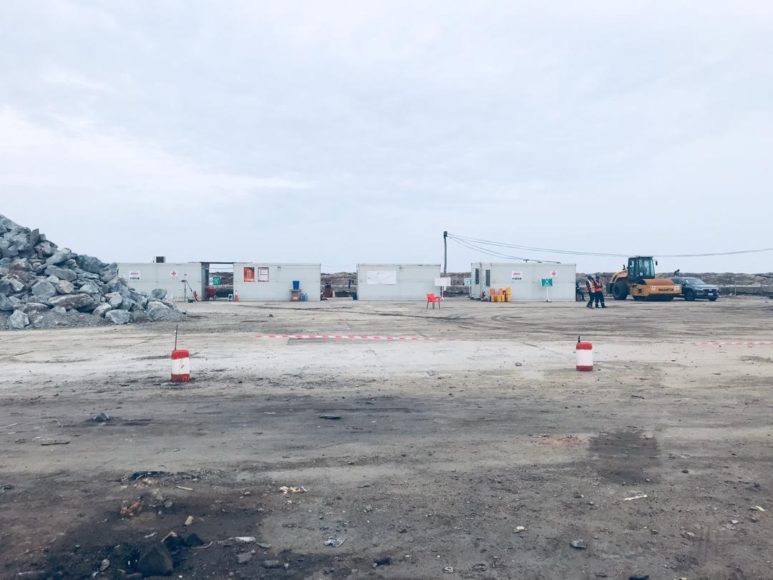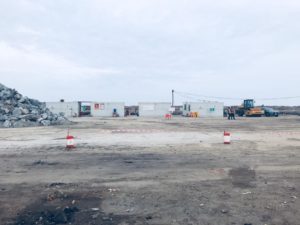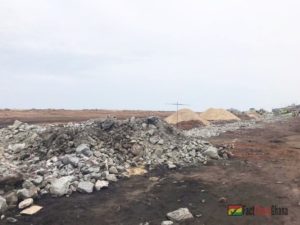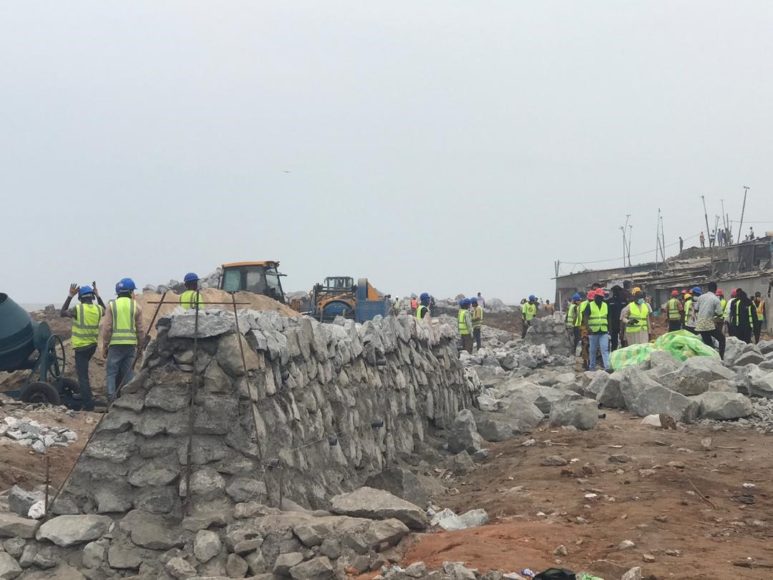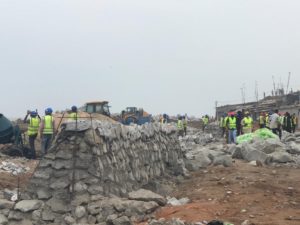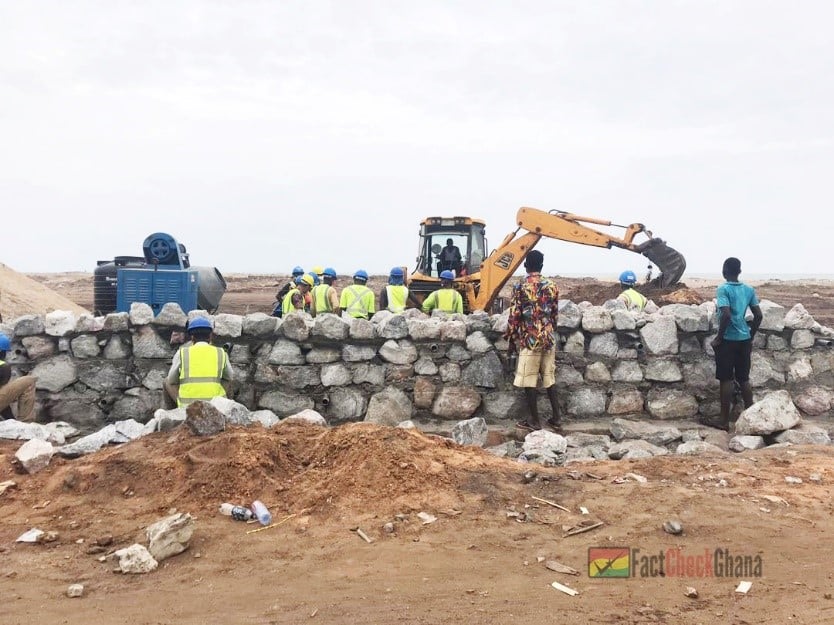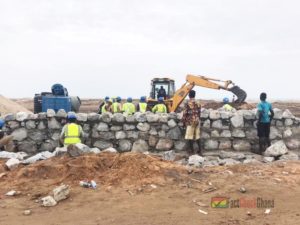 Prior to Samuel Okudzeto's claim on Monday June 15, 2020, the Daily Graphic had already reported on May 21, 2020, that the Accra Metropolitan Assembly (AMA) had started demolishing existing structures for construction to begin.
According to an article on the Ghana Ports and Harbours Authority website and a Graphic Online article, the $60 million dollar project involves the dredging of about 118,000 cubic metres harbour basin and shipping channels.
The project will also include cold store facilities, market areas and other facilities such as a kindergarten trading market, processing area, commercial area and other production and supporting facilities.
Based on the facts and explanation above, Fact-check Ghana concludes that his claim about the Jamestown Fishing Harbour is false.