Following the election of the Former MP of Nadowli Kaleo, Alban Bagbin, as Speaker of Parliament on January 7, a photo has emerged on various social media platforms suggesting that the Parliament House has hung the picture of the flagbearer of the National Democratic Congress (NDC), John Mahama, as the elected President of Ghana.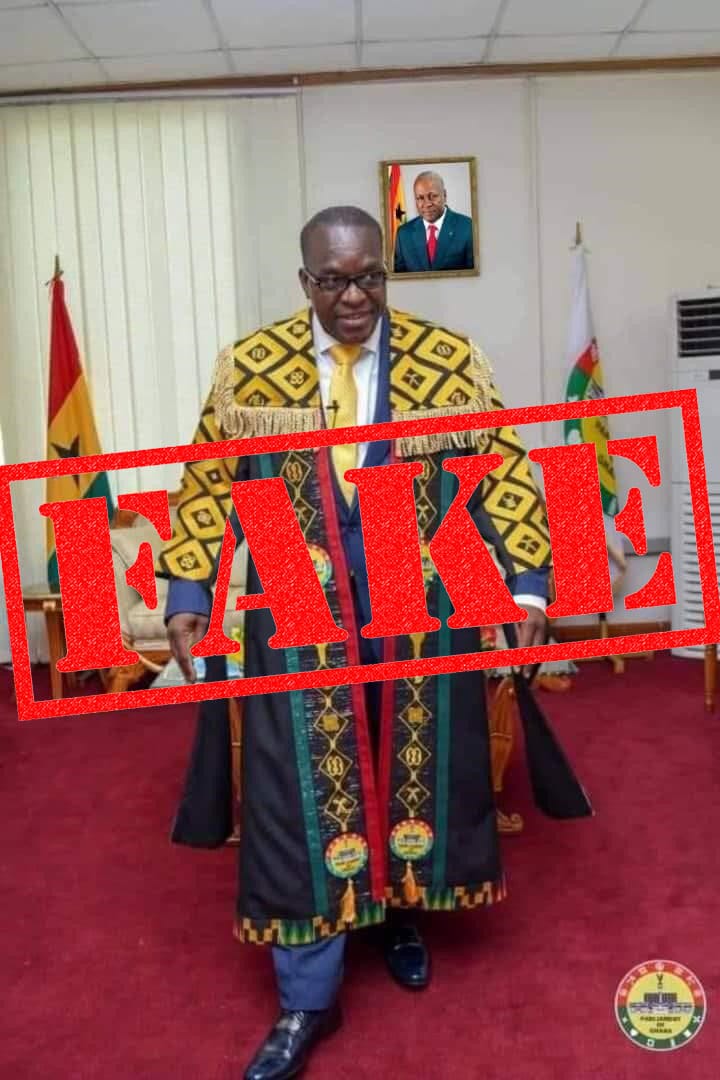 In the said picture which is trending on social media, the Rt. Hon Alban Bagbin is clad in the official robe of the Speaker Parliament with a framed picture of John Dramani Mahama hanging on the wall behind him.
Coming on the back of a petition filed by the NDC challenging the outcome of the December 7, 2020 presidential elections and some NDC-elected MPs claiming not to recognise  Nana Akufo-Addo as the elected president, the viral photo has generated a lot of controversies on social media.
Fact-Check Ghana has verified the photo and conclude it has been manipulated. While the photo of the Rt. Hon Alban Bagbin wearing the robe of the Speaker of Parliament is original, the photo of John Dramani has been fixed to replace that of President Akufo-Addo. Kindly find below the original photo.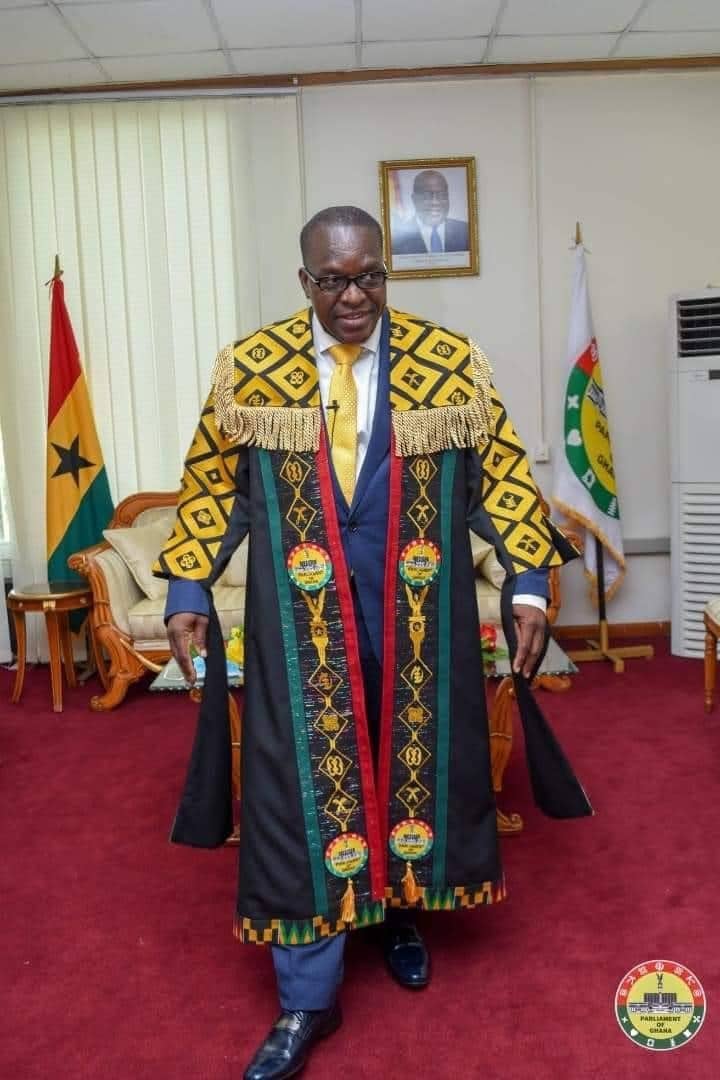 Further, the Parliament House has issued an official statement stating that the original photo of Speaker Bagbin which was taken in his holding room in Chamber Block, has been doctored.
The statement which was shared on the House's official Facebook page added that audience should disregard social media content which has not been shared on its verified accounts.
"We have noticed that some people are posting pictures of Speaker Bagbin posing in a picture with former president John Mahama in the background.
Please note that that picture is not from us and the page on which it was posted does not belong to the Parliament of Ghana. Parliament has only one Facebook page which is verified and that's where we post all authentic news and other information from Parliament," the statement said.