The COVID-19 vaccines have mitigated the spread of the Sars-Cov-2, the causative agent of the Coronavirus disease, across the world.
Today, many countries have administered at least the first shots of vaccines to their citizens and are expected to be assuaged from the effects of the virus. But despite dispensing the jab, some countries are experiencing a surge in cases and hospitalisation, making many question the essence of the vaccination.
A BBC report on June 11, 2021, says in Santiago, the Chilean capital, is on lockdown despite fully vaccinating almost 60% of its population, with about 75% taking the first shot of vaccine.
President of Chile's National Federation of Nursing Association, Jose Luis Espinoza, told Reuters his members are "on the verge of collapse" with critics accusing the Chilean authorities of "getting caught up in triumphalism over the vaccine rollout."
With a little over 1.2 million doses given so far in Ghana, there are concerns for some citizens to reconsider taking the jab owing to the current development in Chile and some other countries, with scores of conspiracies that characterised the vaccines before its rollout in Ghana. This concern is what Fact-checkGhana delves into in this report.
Is vaccination still necessary for Ghana despite countries locking down after taking jabs?
Infertility, blood clot, presence of magnet in vaccines were among other conspiracy theories that made the acceptance of the Coronavirus disease (Covid-19) vaccination difficult for some countries including Ghana.
But after President Akufo-Addo and other state officials took shots of their jabs on live television, with education from the Ghana Health Service (GHS) and media publications including in-depth explainers by Fact-Check Ghana, fears of the public were allayed for people to go for the shots, with about 2% of the entire population taken the shots so far.
The Director of the Noguchi Memorial Institute for Medical Research (NMIMR), Prof. Abraham Kwabena Anang, in an interview with Fact-Check Ghana, explained the need for Ghanaians to still take the vaccine despite the surge in cases in some jurisdictions where massive vaccination has taken place and still gone on lockdown.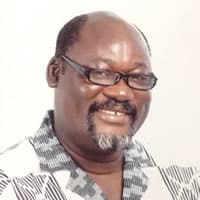 He says vaccines are not meant to only stop an infection per se, but to also serve other purposes. The number of severe cases resulting in hospitalisation to cripple the already deficient health facilities, he noted, is part of the benefits of enrolling in vaccination programmes.
"Vaccines are not necessarily meant to stop the virus but also ensures reduction of morbidity and deaths. Most people in Africa are asymptomatic regarding the COVID-19 and one thing the vaccination does is reducing the severity and hospitalisation so the number of people that were supposed to be admitted in hospitals and kept on ventilation to increase treatment cost for the state are all reduced," he said.
"With community health diseases there are different strategies to curb them; we have the prevention, treatment and others so the situation or problem at stake determines the means or the approach to use and even with the preventive, we have various forms and vaccination is one of them…so in those countries such as Chile, Brazil, UK etc, infections may be going up in these countries making them go on a lockdown, the morbidity is down as well as hospitalisation" he explained.
He indicated further that the Expanded Programme of Immunisation (EPI) which is the recommended approach for handling pandemics requires mass vaccination of the population in each country — just as immunisation of children against certain diseases are carried out—and Ghana must not exempt herself.
What has been Ghana's challenge with the vaccination so far?
In Ghana and Africa as a whole, however, the NMIMR Director noted there is some level of uncertainty due to inadequate vaccine availability, coupled with zero legislations to make people take the vaccine, which has made many decided to take the jab at their own will.
Despite the inadequacy of vaccines, Prof Anang avers that Ghana does not have much problem as those who critically need the vaccines in the meantime are receiving them.
"Lack of policies as –' if you don't take it [vaccine] this and that –people don't see the need to take it but looking at the long run, we all need to take it. The issue we have in Ghana now is the low volume of vaccines for deployment. But that is not causing so much problem because those in certain categories that deserve the vaccination [urgently] are getting it. For instance, if frontline workers who are supposed to be safe to take care of the population are not getting it and let's say they get it but decide not to take it, then we are in trouble but it is not like that here," he indicated.
Prof. Anang has also said Ghana currently has several people 50 years and above looking for the vaccine but are not getting it, which buttresses the inadequacy challenge raised earlier. He cautioned that the State finds a solution in the medium term.
"I know several people who are 50 years and above searching for the vaccine and not getting but in the long run, if they don't get, they may create problems for those around them", adding that, it would "become more problematic if we confused vaccination with protection. Yes, we are vaccinating but it doesn't mean we should stop protection [with the protocols] because if we are not protecting ourselves, we are putting those around us in danger," he reiterated.
In conclusion, taking the jab is of vital importance to Ghana regardless of some nations administering it to many of its citizens and still recording a surge in cases, due to benefits such as reduction in morbidity, low mortality, lower hospitalisation and its reduction of treatment cost, as well as lower pressure on the already limited health facilities in the country.
This report is produced under the project: COVID-19 Response in Africa: Together for Reliable Information being implemented with funding support from the European Union